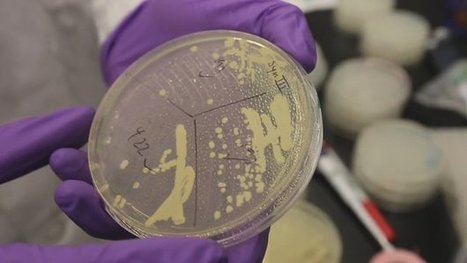 Scientists have created the first synthetic chromosome for yeast in a landmark for biological engineering.
Previously synthetic DNA has been designed and made for simpler organisms such as bacteria.
As a form of life whose cells contain a nucleus, yeast is related to plants and animals and shares 2,000 genes with us.
So the creation of the first of yeast's 16 chromosomes has been hailed as "a massive deal" in the emerging science of synthetic biology.
The genes in the original chromosome were replaced with synthetic versions and the finished manmade chromosome was then successfully integrated into a yeast cell.
The new cell was then observed to reproduce, passing a key test of viability.