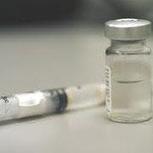 A recent study looks at the possible development of a vaccine that could help prevent mono and even some cancers.
For instance, the development of a vaccine against Epstein-Bar virus (EBV) has taken a step forward via this Canadian discovery of how EBV infection escapes detection via the immune system.
The study notes that EBV causes infectious mononucleosis and cancers including Hodgkin's lymphoma and nasopharyngeal carcinoma, which is the most common cancer in China, as well as opportunistic cancers in people with weakened immune systems.