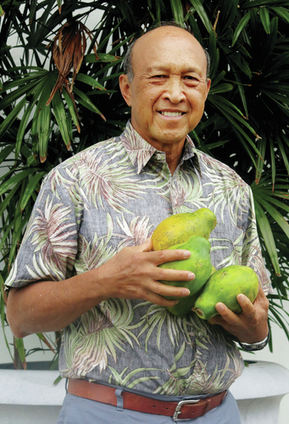 Dennis Gonsalves doesn't have to travel far to see the fruits of his labor.
The 70-year-old scientist, now retired and living in Hilo, is a short drive from Puna and the papaya farmers he came to know closely more than 20 years ago.
Growing up in Kohala during the plantation days, Gonsalves went to the University of Hawaii at Hilo, hoping to return with an education and a job as a boss for one of the sugar companies.
Life took him in another direction. Finding a passion in scientific research, he ended up as a plant pathologist at Cornell University, where he helped make genetic history through the creation of the virus-resistant Rainbow papaya, credited with bringing the industry back from the brink.