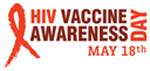 There is a growing consensus that we can significantly curtail the HIV/AIDS pandemic by implementing scientifically proven HIV prevention strategies, such as voluntary medically supervised adult male circumcision, prevention of mother-to-child transmission and treatment as prevention. With 2.7 million new HIV infections in 2010 alone, however, it is likely that controlling and ultimately ending the HIV/AIDS pandemic will require an effective vaccine as well. This past year, there have been a number of encouraging findings on this front.
Last month, a detailed analysis of specimens from the first HIV vaccine clinical trial to show a modest protective effect yielded important clues about how the vaccine might have worked. These clues suggest directions for improving upon the original vaccine regimen to confer a broader, more potent and longer-lasting effect. The original vaccine regimen was tested among 16,000 adult volunteers in Thailand in a trial co-funded by the National Institute of Allergy and Infectious Diseases (NIAID), part of NIH.
Meanwhile, several other NIAID-sponsored HIV vaccine clinical trials are under way. The largest of these is examining whether a prime-boost vaccine regimen can prevent HIV infection or reduce the amount of virus in the blood of those participants who become infected despite vaccination. These trials are possible because of the generous contributions of time and effort by thousands of study participants, community educators, health care workers and scientists. All those involved deserve our gratitude.