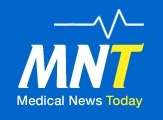 A once-a-day pill to help prevent HIV infection could significantly reduce the spread of AIDS, but only makes economic sense if used in select, high-risk groups, Stanford University researchers conclude in a new study.
The researchers looked at the cost-effectiveness of the combination drug tenofovir-emtricitabine, which was found in a landmark 2010 trial to reduce an individual's risk of HIV infection by 44 percent when taken daily. Patients who were particularly faithful about taking the drug reduced their risk to an even greater extent - by 73 percent.
This is the way we will stop the HIV pandemic: one brick at a time, each effect incremental....