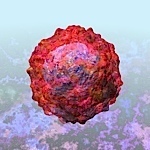 Polio cases in Africa were almost halved in 2011, but the disease shows worrisome trends in some countries, health officials reported today as the continent geared up to vaccinate 111 million children against the disease.
Although polio cases tripled in Nigeria, Africa's only polio-endemic country, from 21 in 2010 to 62 in 2011, the continent's overall count dropped from 657 in 2010 to 350 in 2011, according to an update in Morbidity and Mortality Weekly Report (MMWR) from the World Health Organization (WHO) and the US Centers for Disease Control and Prevention (CDC).
The 1-year drop, however, was entirely attributed to a decline in cases reported from periodic outbreaks in one country, the Republic of Congo.
Eight African countries experienced intermittent polio outbreaks in 2011, with transmission interrupted in six of them, according to the report. However, such outbreaks accounted for just 58 cases in 2011, compared with 477 in 2010.
The lion's share of this drop resulted from the situation in the Republic of Congo, which reported 441 polio cases in 2010 but only 1 in 2011. Cote d'Ivoire had the most outbreak-related cases in 2011, with 36, after recording none in 2010.
Last year's trends were mixed in the three African nations where polio transmission has become reestablished. Cases dropped from 33 in 2010 to 5 in Angola and from 100 to 93 in the Democratic Republic of the Congo (DRC) but increased from 26 to 132 in Chad.
A welcome development - maybe polio will be the third virus to be eradicated??
Image courtesy of Russell Kightley Media