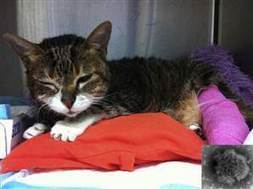 A newly discovered virus may be one of the causes of a potentially fatal kidney disease in pet cats.
Tubulointerstitial nephritis is a disease that inflames the spaces between the kidney tubules, the tubes that carry fluid for filtration inside the organ. Many factors can cause tubulointerstitial nephritis in humans, from infections to autoimmune disorders to certain medications. But in cats, the cause is rarely known.
Now, researchers in Hong Kong believe they've found at least one culprit: a new virus related to measles and mumps dubbed feline morbillivirus. A dog version of this virus causes distemper, which manifests as vomiting, diarrhea, coughing and deadly neurological symptoms.