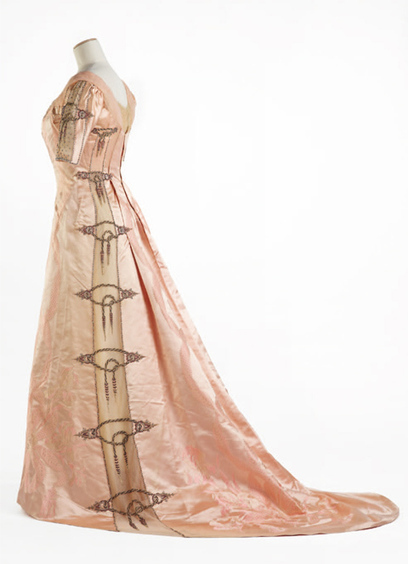 Paris | 02.03.2013 - 06.07.2013
"The Paris Hôtel de Ville is celebrating haute couture with this exhibition. "Paris haute couture" gives visitors an opportunity to admire some exceptional examples of haute couture dresses or outfits, chosen from among the most beautiful pieces in the Galliera museum collections.
Haute couture was born in Paris in the mid-19th century, and the city is still the capital of this special art. By showcasing masterpieces from the Galliera museum, the Hôtel de Ville is paying tribute to this little-known world, one of the jewels in the crown of French culture, and to a Parisian industry characterised by creativity and high-tech expertise."
Via
Centre de Documentació del Museu del Disseny de Barcelona