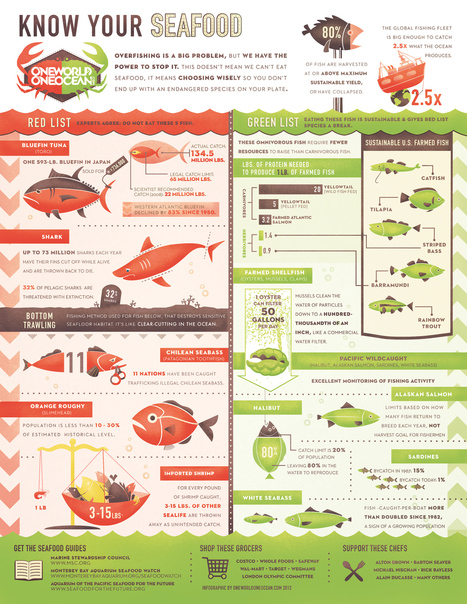 The choices you make on land have a ripple effect on our ocean, lakes and waterways. But the good news is: positive change can be as simple as looking at what's on your lunch or dinner plate.

Over-harvesting of seafood is a significant problem that increases every year. In many areas, fish and other seafood species that were once plentiful are now sparse due to irresponsible fishing practices, food fads and our growing population.

You don't need to cut fish and seafood out of your diet altogether, but you should learn more about the issue and how to make better purchasing choices. If everyone made the effort to only eat sustainable fish, we could give threatened species a better chance for recovery.
Via
Kathy Dowsett