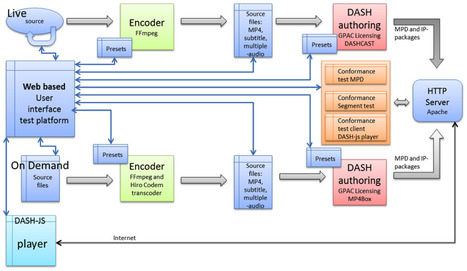 MPEG-DASH is slowly but surely becoming the main competitor to HLS, driven by adoption by major players and intrinsic strengths. Here's who's using it now, who's going to be soon, and what challenges still need to be addressed.
Last year at the European Broadasting Union's BroadThinking conference, the DASH Industry Forum (DASH-IF) conducted a survey of 13 major European broadcasters on MPEG-DASH adoption. At the time, about three-quarters of them projected to have DASH deployed by end of first half of 2014. Primary sources of concern for the broadcasters were the availability of DASH enabled clients and packaging tools. One year later, we haven't seen many broadcasters deploying DASH in production, but the traction seems to have shifted to over-the-top (OTT) content distributors and operators.
So, who are the actors already in production or close to production with DASH? What are the remaining roadblocks for its adoption? How will DASH be positioned against existing Adaptive Bitrate technologies in the coming months? What is the exact status of the DASH standard and its most promising evolutions? What are the upcoming initiatives aiming at fostering DASH adoption? Let's get a handle on where DASH is today, and where it's headed.
Via
DASH Industry Forum