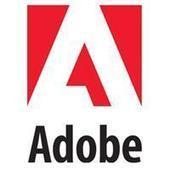 Adobe's plans for Primetime highlight both the strengths and limitations of HLS and DASH, as well as the fact that Flash isn't going away anytime soon.
From a technology perspective, the Primetime player will support multiple existing streaming technologies, depending upon the platform. Not surprisingly, the iOS and Android SDKs support HTTP Live Streaming (HLS), with Android support provided by a full HLS (v4) video stack that will extend HLS compatibility back to Android 2.3, and avoid many of the problems reported with Google's own HLS implementation.
The recent big news is that Adobe will add HLS support to the Primetime Player by this summer (2013), but not to the Flash Player itself. Though on the desktop, Primetime licensees could also use HTTP-based Dynamic Streaming (HDS), the only single technology that could address all platforms will be HLS.
Adobe plans to add DASH to Primetime (but not the Flash Player) by the end of 2013, but this will only extend to the desktop and Android versions of Primetime, not iOS--the Primetime SDK for iOS will only support HLS. According to Ashley Still, Adobe's director of product management for video solutions, Adobe made this decision because DASH support on iOS would require client-side transmuxing from DASH to HLS, which could cause performance issues during some playback scenarios.