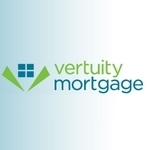 Vertuity Mortgage
880 Harrow St E
Winnipeg, MB R3M 3Y7
(204) 888-4663
http://www.vertuity.ca
Vertuity Mortgage is a Canadian mortgage broker based in Winnipeg, Ontario. For the last 14 years, Vertuity have been helping people all over Canada to find the very best fit for their mortgage financing needs. For the past 8 years, Vertuity have been one of Canada's largest financial institutions.
Vertuity Mortgage was formed by Brent Parnell and Todd Lovallo after realizing that most Canadians were not being treated fairly and equally when they approached the major banks for the heir home financing needs. Buying a home is a daunting prospect for many people. Most people are lacking in knowledge about the ins and outs of mortgage financing. Because they are the ones needing the mortgage they tend to be somewhat vulnerable. Vertuity are dedicated to educating their clients so that they are in control of the process rather than being left to the whim of their bank.
Rather than being forced into the narrow options that the bank affords, Vertuity Mortgage will open you up to the world of opportunities that are available in the marketplace. They have access to a huge range of lending resources and will always provide you with honest, impartial advice and will recommend the very best product for your individual circumstances.
Vertuity have teamed up with Gemstar Insurance in order to provide their clients with objective advice and access to the top insurers in Manitoba. Home insurance is a vital safeguard against financial loss and personal liability. Their online facility allows you to apply in just 30 seconds