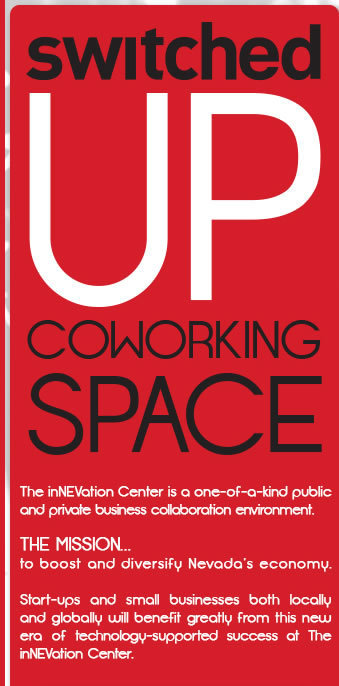 Switch is proud to be partnering with many state and local organizations focused on bringing about "the new Nevada."...
http://www.switchlv.com/pages/all-things-switch/switch-innevation.php
http://www.switchlv.com/pages/all-things-switch/switch-innevation/innevation-membership.php
http://www.switchlv.com/media/innevation/inNEVation_member_app_inNEVator.pdf
https://www.facebook.com/SwitchSuperNAP
http://gigaom.com/cloud/10-innovators-changing-the-game-for-internet-infrastructure/9/
We covered many of the key aspects of the data center last year — its 407,000 square feet, specially designed HVAC system (which delivers an impressive 1.25 PUE rating), status as a network hub for 25 providers and beyond-military-grade security. But one major specification is already changing: its size. Work is under way to turn the SuperNAP into the world's largest data center campus, totaling 2.2 million square feet of data center space. The SuperNAP already hosts some very significant infrastructure, including a 1,008-node Hadoop cluster for eBay, a 1,000-node Hadoop testbed for EMC and VMware's Cloud Foundry service, as well as numerous cloud computing providers including Joyent and CloudSigma.
That kind of clout and sheer size is now making Roy a major player in Nevada's attempts to revitalize its struggling economy. He's the chair of Governor Brian Sandoval's Economic Development Board, in part because Switch has the means to bring a lot of jobs to the state. Jason Mendenhall, Switch's EVP of cloud computing, told me recently that about 4,000 workers from companies that host at Switch spend time working on-premise and about half come in from out of state. As the data center brings in more customers, it will bring in more workers, too.
Switch is also spearheading a number of efforts to invest in Nevada technology companies and education. Among those efforts is a venture capital fund that reportedly has raised over $200 million already. Switch is working with the University of Nevada, Las Vegas, and various other partners to develop a cloud computing center of excellence that will help UNLV churn out graduates capable of writing applications for and managing cloud computing infrastructure. It's working on a super-connected office building called the InNEVation Center.

InNEVation
@InNEVation
Small business co-working access to the world's most advanced technology ecosystem, proximity to industry relationships, and paths to seed, growth and exit cap
Las Vegas, Nevada · http://www.innevation.com
Via
Rick Passo