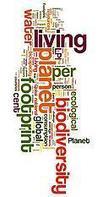 Our ever-growing demand for resources is putting huge pressure on the planet's biodiversity and threatening our future security and well-being, according to the Living Planet Report 2012, released today by WWF.
Key findings:
The global Living Planet Index has declined by up to 30 per cent since 1970.
It is currently taking 1.5 years for the Earth to absorb the CO2 produced and regenerate the renewable resources that people use within one year.
2.7 Billion people live in areas that experience severe water shortages for at least one month of the year.
The per capita Ecological Footprint of a high income country such as the USA is currently six times greater than that of a low income country such as Indonesia.
The UK has risen five places from 31st to 27th place in the report's global consumption ranking, which compares the Ecological Footprint per person, per country.
The top 10 countries with the biggest Ecological Footprint per person are: Qatar, Kuwait, United Arab Emirates, Denmark, United States of America, Belgium, Australia, Canada, Netherlands and Ireland
Via
David Rowing