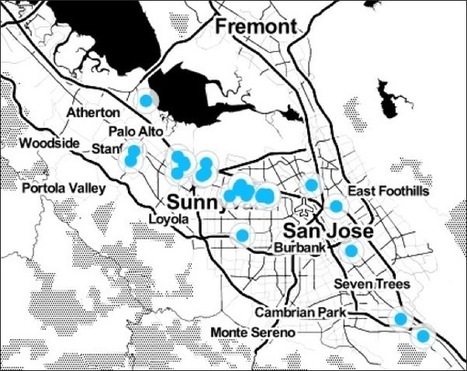 Silicon Valley Watcher - reporting on the business of innovation at the intersection of technology and media
Alexis Madrigal, senior editor at The Atlantic, tried to find the center of Silicon Valley and compare it to what was there before. It starts off as a whimsical tour of Silicon Valley's strip malls, and strip clubs, but then turns up a nastier side of Silicon Valley.
To read the full article, click on the title...
Via
Marylene Delbourg-Delphis