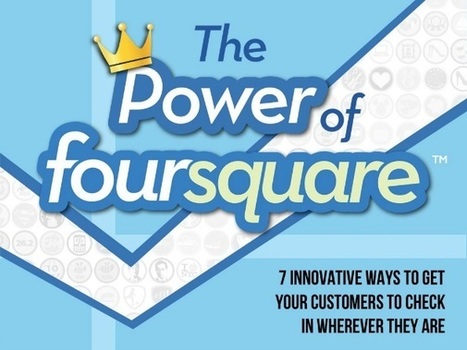 Carmine Gallo est consultant, journaliste, expert en communication américain (auteur de l'ouvrage The Presentation Secrets of Steve Jobs) publie un intéressant Slideshare sur Le pouvoir de Foursquare.
Au-delà du titre à l'américaine, cette présentation regorge d'informations pratiques et de tips pour tous ceux qui s'intéressent à Foursquare.
Ainsi, nous avons droit à quelques statistiques montrant le succès de la plateforme aux USA :
- 40% des adolescents américains utilisent un service de géolocalisation comme 4square.
- L'année 2010 comptabilise 381 00 000 check-ins
- 1 million de personnes checkent tous les jours à travers le monde
- Il n'y a pas moins de 23 check-in par secondes dans le monde entier..