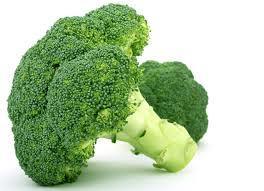 A new study published in Cancer Prevention Research found that broccoli compounds help us flush out benzene through our urine. A known carcinogen, benzene can be found anywhere from paint thinner to car exhaust.
When research subjects drank tea made of boiled broccoli sprouts for 12 weeks, their excretion rate of the chemical shot up by 61 percent. The beverage also upped the level of acrolein—a pollutant inhaled from sources such as tobacco smoke and power-plant emissions—by 23 percent in the participants' urine.
"This study points to a frugal, simple, and safe means that can be taken by individuals to possibly reduce some of the long-term health risks associated with air pollution," said lead researcher and Johns Hopkins University professor Thomas Kensler in a statement.
Sprouts pack higher levels of the chemical-fighting stuff, but regular broccoli has it too—just a lot less. The more bitter the broccoli, the better—though you'd still have to eat about 1.5 cups of the vegetable each day to get the same benefits as the study's subjects did, Kensler told The Wall Street Journal.
But like any other superfood, broccoli sprouts are by no means a magic shield against health hazards such as China's toxic smog.
"Air pollution is a complex and pervasive public health problem," Kensler said. "Government leaders and policy makers [need to] define and implement more effective regulatory policies to improve air quality."
Via
Bert Guevara