Scoop.it!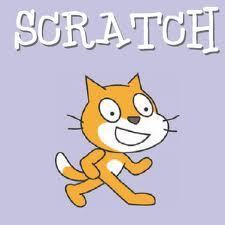 Rosanna Evola's insight:
Throughout the EDP4130 Technology Curriculum and Development at USQ, I have developed and extended my knowledge and comprehension of Technology by the numerous ICT's technologies presented to our class by our course lecturer/tutor. As a future educator, I have learnt these new knowledge and skills about computer and ICT based programs, by participating in this course and therefore, I can now implement new was of teaching technologies within a classroom regardless of the year level.
One program introduced to our class is "Scratch" which is designed for students at no cost to enhance their ICT skills as well as furthering their creative minds. Our course examiner has outlined a variety of tasks that we must undertake using these programs in order to grasp a better understanding of this program as it is a great tool to use in the classroom. I found this program confusing at the start as I was trying to understand where everything was and decided to take my time until I felt more comfortable to try another to move onto the next activity. At the start, when first discovering this program, I used a lot of trial and error as well as exploring and experimenting with the broad range of functions available on "Scratch". Throughout phase one, I found activity two and three challenging yet fun to design. These activities certainly tested my limits and gave me the motivation to keep going as I wanted to see the final outcome. I strongly believe scratch is a good program however, in my opinion after participating in these programs; it is evident that this particular program would not be suitable for lower primary levels.
Scratch is also good to us in the upper primary levels as the context links to the Australian Curriculum by justifying its use and importance.
Digital Technologies and Production Skills:
2.1 – Recognise and play with patterns in data and represent data as pictures, symbols and diagrams. (Australian Curriculum, Assessment and Reporting Authority, 2012)
2.4 – Identify, explore and use digital systems (hardware and software components) for personal and classroom needs. (Australian Curriculum, Assessment and Reporting Authority, 2012)
2.5 – Follow, describe, represent and play with a sequence of steps and decisions needed to solve simple problems. (Australian Curriculum, Assessment and Reporting Authority, 2012)
Bibliography
Australian Curriculum, Assessment and Reporting Authority. (2012). Draft Shape for the Australian Curriculum: Technologies. Retrieved May 05, 2013, from Australian Curriculum, Assessment and Reporting Authority:
http://www.acara.edu.au/verve/_resources/Draft_Shape_of_the_Australian_Curriculum_Technologies_paper_-_March_2012.pdfhttp://www.acara.edu.au/verve/_resources/Draft_Shape_of_the_Australian_Curriculum_Technologies_paperwww.acara.edu.au