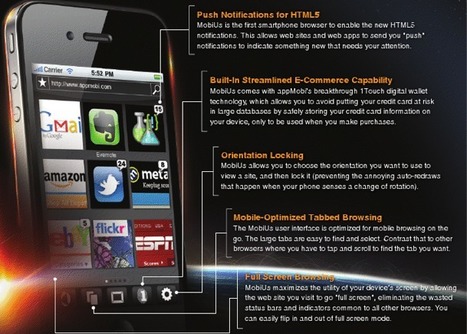 HTML5 development company appMobi has is releasing a new browser today called MobiUsthat will give mobile Web apps the same type of functionality that now is currently only enjoyed by native apps for platforms like iOS and Android. AppMobi thinks of MobiUs as the replacement for Flash in mobile - it renders mobile websites like a Flash extension would and gives developers device access in ways previously unavailable to in HTML5.
MobiUs is technically a mobile browser. That is not the way appMobi thinks it will be used though. The company expects it to be function more like a browser extension. Like Flash, users will be prompted to download it once and from then it will just run in on the device. According to appMobi CTO Sam Abadir, MobiUs, "is the Flash killer now as opposed to five years from now."
"MobiUS accelerates the timeline for HTML5," said Abadir. "DirectCanvas is like Flash for mobile."
Via
Nicolas Weil