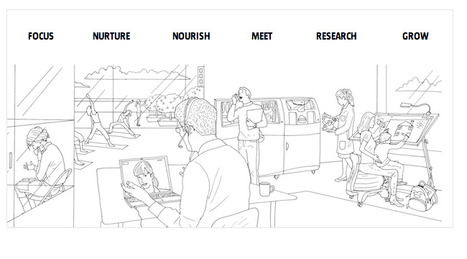 In this extensive interactive package, our second-annual "What's Next" exploration, we look at the future of the architectural workplace.What's Next 2012.
If there has ever been a moment when architecture firms would like nothing more than to push a giant Staples-style reset button, this may well be it. For all the momentary reverie that comes at the start of a New Year, it's impossible to escape the specter of the flailing economy. You may have more free time than you'd like as you search for new clients. Or you may find that your workload doubled because a colleague got the pink slip.
The Staples button may just be an ad campaign, but back in the real world, there's no better time than the present to reinvent your practice. The Empire State Building rose as the nation plunged into the Great Depression. John Jakob Raskob, the building's financier, was hardly dissuaded by the economic climate of the time; indeed, he never wavered from his bold and ambitious plan, even as the economy grew worse. So, too, can firms view the current financial malaise as an opportunity—to rethink, even in small, managable ways, their approach to office culture, social media, or business development.
In this, our second annual "What's Next" package, we explore the future of the architectural workplace. Here, you'll find everything we ran in the January 2012 print issue plus additional stories in the form of additional case studies and interviews. Also in our new, weekly "What's Next" video series, which you can find here leaders from within and around the profession share their own ideas, in 60 seconds or less.