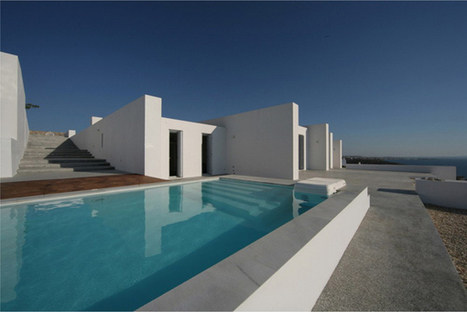 Greek luxury villa brings indoors living into the outdoors...
The pair of summer homes overlooks the seafront and neighboring Antiparos island, which is visible from this hilltop hotspot. The two homes are connected by their courtyards, which become large observation decks, blurring the boundary between indoors and out...
Stop by the link for more photos of this unique project whose design emphasizes a connection to its beautiful Mediterranean site.
Via
Lauren Moss