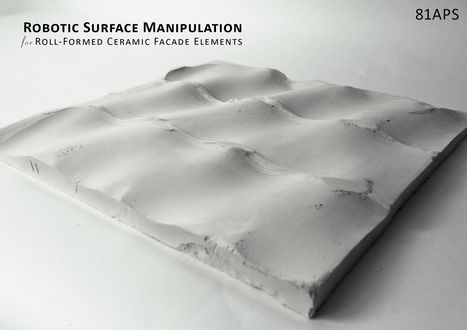 It is an age of exploration.
Of resources, skills and ideas. New tools are creating important innovations in art, architecture and design.
To limit these researches into formal expression would be an understatement. Adaptability, responsiveness, and customization are key values in this technological change. These concepts transform the digital output in a real innovation, more than the tools themselves. Noumena Architecture, in collaboration with Advok communication, launches RESHAPE ® a competition of computational design and digital fabrication focused, in its first edition, on the topic of LIVING.

RESHAPE ® is a platform for dialogue between visions and reality, dragging new ideas in the most cynical arena: the Market. RESHAPE ® is a challenge for designers, architects and makers. We are looking for innovative projects, characterized by performances, manufactures and costs.



RESHAPE ® is a competition for the production of ideas.
We are seeking for innovative thinking.
The topic of Living present several challenges that can be reshaped by designers.
All ideas have to present a clear fabrication strategy, taking into consideration economic and production aspect. All techniques must be connected to the use of digital machines such milling, 3d printing and laser cut machine. The scale can vary from small to large size objects. We accept furnishing, lighting, decoration or tools elements.
.
Via
Ionut Anton