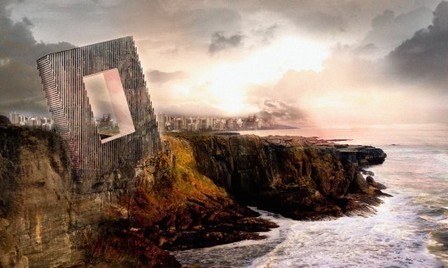 LIMA: Hotel + Congress Center Proposal. Image courtesy of OOIIO Architecture.
At the opening of a recent article for The Guardian, Olly Wainwright finds himself observing a slew of thesis projects produced by the best and brightest students of the UK. But Wainwright is most struck – not by the display of technical skill or imagination – but by the sheer lack of connection these projects had with actual, built, imperfect architecture: "Time and again, the projects seemed intent on fleeing the real world of people and places, scale and context; retreating instead into fantasy realms of convoluted forms with no seeming purpose."
It's a trap that many Architecture schools have fallen into, in the UK and around the world, but it's not just a symptom of the misguided nature of architecture education. It's also symptomatic of Architecture's obsession with the image of architecture, an image completely detached from reality.