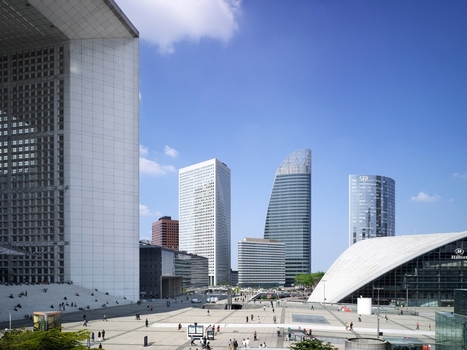 Paris is still one of the densest capitals in the world. Apart from La Defense, the city's district of towers, the density emerges from evenhanded zoning rules.
Furthermore, those sounding the alarm recognize that, like in Paris, there can be some dedicated zone for large-scale development in response to contemporary demand. Of course, this zone must be sensibly planned. Opposing parties also recognize the possibility of retrofitting rooftops with real estate and replacing outdated mechanical systems. Unlike the McMillan blueprint, there are today no formal stylistic restrictions, even as some advocate for them as exemplified in the ongoing controversy over Gehry's proposed Eisenhower Memorial. In sum, growth and change are well embedded.
Yet, height alone as a de facto measure of progress is rightly called into question. This Congress must not be allowed to destroy such an essential definition of national identity.