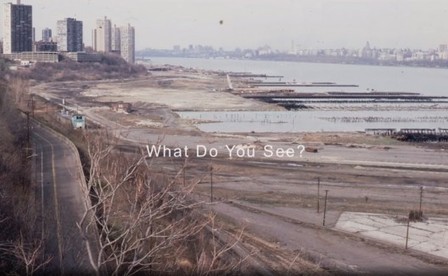 "When you build a beautiful building, people love it. And the most sustainable building in the world is the one that's loved." – Cameron Sinclair, Co-founder of Architecture for Humanity
Cameron Sinclair is a man who sustains his passion for helping improve the world, one project at a time, by tapping into the skilled enthusiasm of like-minded architects from all over the globe. Since co-founding of his non-profit organization with Kate Stohr in 1999, Sinclair and his interdisciplinary teams of citizen architects have provided shelter for more than two million people worldwide.
Under his leadership, Architecture for Humanity's infectious mantra has inspired thousands to join its cause every year, allowing the organization to expand at an unbelievable rate and become the exemplar of public interest design. Considering this, it is no surprise that Sinclair was selected to be the keynote speaker on day two of the 2013 AIA National Convention.
Keeping the momentum from yesterday's inaugural speech, where TOMS founder Blake Mycoskie shared his success story of "doing well by doing good," Sinclair urged architects to hold close the true value of their profession.