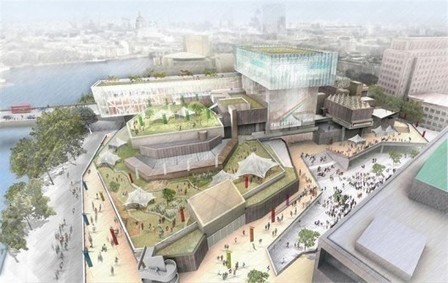 London is engrossed in a vigorous debate over recently unveiled plans for the South Bank Centre, the cluster of Brutalist concrete buildings on the River Thames including the Queen Elizabeth Hall (QEH) and Hayward Gallery.
Today, the Centre has as its neighbour one of the city's biggest tourist attractions – The London Eye – and this, with the addition of retail and other leisure-led developments in and around the South Bank, has refocused both commercial and cultural attention on the complex.
Last month, British architects Fielden Clegg Bradley Studios (FCBS) unveiled their vision for a "Festival Wing" on the site, focussing on the QEH and the Hayward Gallery. It isn't the first time an architect has been asked to look at these buildings in recent decades. However, it is the most likely to come to fruition.