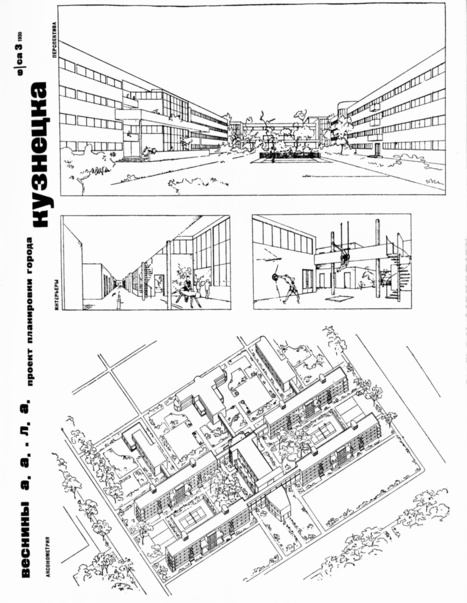 The Vesnin brothers, dom-kommuny for a minor urbanism (1929).
It's rare enough for a family to produce one genius. Two is even more rare. One thinks of the romantic literary critics Karl and August Schlegel, the brothers William and Henry James, and maybe the basketball siblings Reggie and Cheryl Miller. A family with three geniuses is almost unheard of. Sure, there were the Brontë sisters. But only Charlotte lived long enough to really make a name for herself. For the first few decades of the twentieth century, however, there was one family that dominated Russian and Soviet architectural production: the Vesnins.
Leonid, Viktor, and Aleksandr Vesnin — brothers born in 1880, 1882, and 1883, respectively — were each trained in the traditional Beaux-Arts style that was standard within the academy at the time, yet would come to embrace the emerging avant-garde movement in building. More than that, though. They played a pivotal part in defining the movement, as well.