Scoop.it!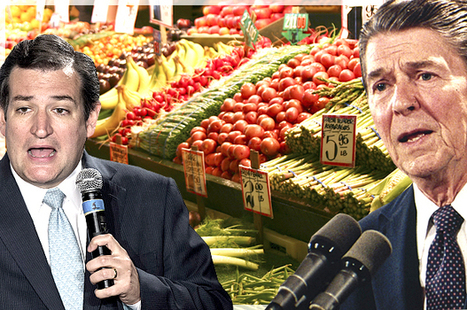 Experts say to cut down on meat for the sake of our health and the environment. Republicans react like 3-year-olds
Kenneth Weene's insight:
That diet is the issue in this report misses the real point. Of course science supports eating less meat and more fruits and vegetables. Of course science supports cutting down on meat production to reduce CO2 emissions. Of course science...Ah, wait, there's the rub, Republicans don't like science, not even when the Pope, who happens to have a science background, talks about it. The GOP is the curia of the new Dark Ages, a time when Galileo must repent because his words are not in the Bible. The GOP has become the party of faith, and that faith is the whack-a-do faith of dispensationalism, of end times and "we're gonna get you" not a faith in a rational god who created a world that works by the wonders of science. So let's just eat our steaks and ignore reality because the horsemen are coming on the morrow.