Scoop.it!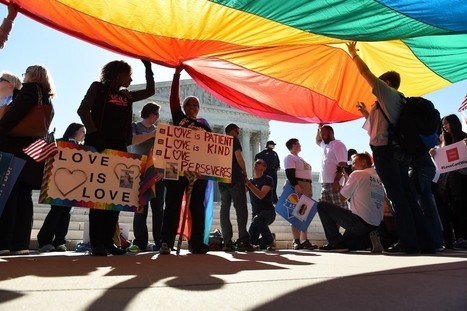 Kansas governor issues executive order aimed at protecting religious liberties in wake of the U.S. Supreme Court's same-sex marriage decision.
Kenneth Weene's insight:
Once again we see a Republican politician pushing divisiveness for his own reasons. The Supreme Court order in no way would force a clergyperson to perform a gay marriage if it were against his faith. However, when it comes to that religiously affiliated hospital, there may be a legal battle in which the hospital will and should lose. In the meantime, a loving gay couple will not be able to share the trials and pain of illness or even death in the way that is one of the intended benefits marriage should provide. I will say this of Hell, anyone who would keep a loving spouse from being beside his/her dying loved one because of their sexual orientation deserves to roast there. And if Jesus reigns in Heaven as Christians believe, from what I know of his mythos, JC will be the first to kick their asses down the stairs.