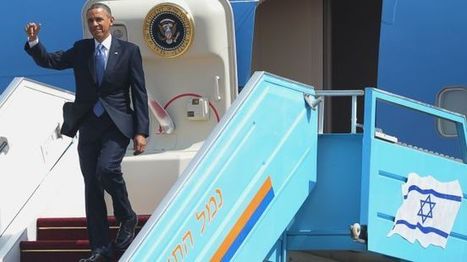 Obama was welcomed at Ben Gurion International Airport near Tel Aviv by his Israeli counterpart, Shimon Peres, and the Israeli Premier Benjamin Netanyahu.

Upon his arrival, Obama reiterated Washington's pledge of unwavering commitment to Israel.

Palestinian demonstrators had held protest rallies earlier on the day against Obama's planned visit to the occupied West Bank, saying Obama is not doing enough to stop Israel's settlement activities and the arbitrary arrest of Palestinians by Israeli troops.