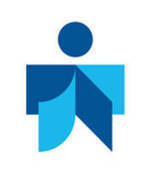 New scoop.it topic about Information Literacy in Education and other relevant content.
Information literacy forms the basis for lifelong learning. It is common to all disciplines, to all learning environments, and to all levels of education. It enables learners to master content and extend their investigations, become more self-directed, and assume greater control over their own learning. An information literate individual is able to recognize when information is needed and have the ability to locate, evaluate, and use effectively the needed information.
Nέο scoop.it θέμα για την Πληροφοριακή Παιδεία στην Εκπαίδευση και άλλες σχετικές δημοσιεύσεις.
Η Πληροφοριακή Παιδεία αποτελεί τη βάση για τη δια βίου μάθηση. Είναι κοινή σε όλους τους κλάδους, σε κάθε μαθησιακό περιβάλλον και σε όλα τα επίπεδα της εκπαίδευσης. Δίνει τη δυνατότητα στους εκπαιδευόμενους να κάνουν κτήμα τους το περιεχόμενο και να επεκτείνουν τις έρευνές τους, να είναι περισσότερο αυτο-κατευθυνόμενοι και να έχουν μεγαλύτερο έλεγχο πάνω στη μάθησή τους. Τα πληροφοριακά εγράμματα άτομα είναι σε θέση να αναγνωρίζουν πότε χρειάζονται πληροφόρηση και να έχουν την ικανότητα να εντοπίζουν, να αξιολογούν και να χρησιμοποιούν αποτελεσματικά την απαιτούμενη πληροφορία .
Source: http://www.ala.org/acrl/standards/informationliteracycompetency
Via
Eleni Singou