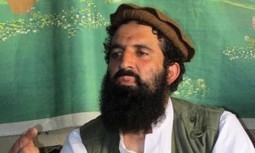 This is an absurd disagreement: the Pakistani Taliban is demanding that Sharia be implemented in Pakistan, or it will continue on the path of violent jihad. In response, the Pakistani government has obtained a fatwa declaring that the Pakistani constitution is a "perfect Islamic document," fully Sharia-compliant.
And a former Prime Minister has said that Pakistan already has Sharia. But the Taliban isn't buying it — they apparently believe that Pakistan has more Sharia to implement. And so they fight on.
Note, in any case, that neither side is making the rather obvious argument, that Pakistan is implementing a different version of Sharia from the one Pakistan has in mind.
Both sides seem to agree on what Sharia is — contrary to the claims of Islamic apologists in the U.S. who claim that Sharia is so multiform and amorphous as to defy characterization. Their disagreement is just over whether or not it is already fully implemented in Pakistan.
"Pakistani Taliban say government must embrace Islamic law," by Saud Mehsud for Reuters, February 22:
UNDISCLOSED LOCATION IN WAZIRISTAN, Pakistan, Feb 22 (Reuters) – T he [sic] Pakistani Taliban told the government there was no chance of peace in the country unless Pakistan changed its political and legal system and officially embraced Islamic law.