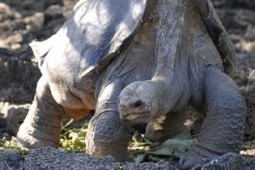 With the death of the aptly named Lonesome George, so went the last of the Pinta Island tortoises on the Galapagos Islands.
Researchers at Yale are now hoping to spur efforts to revive the species using DNA and crossbreeding over the next century or more.
"It would be the first time that a species was recovered after having been declared extinct," Edwin Naula, director of the Galapagos National Park, told the Associated Press.