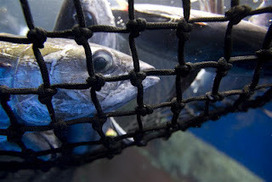 There are alternatives to the way we treat the marine environment, but they
require a change in the way we think and act. Land conservation had its period
of enlightenment in the 1950's and 60's and it is now long overdue for the
world's ocean to command equal resources and focus. The world's ocean is unique,
and should be treated as such; it hides the damage humans do to it, and hides it
so well that it may be too late to do anything by the time we fully realise the
extent of our stupidity.