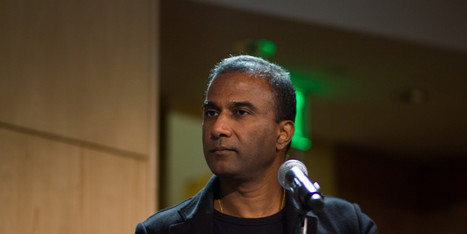 V.A. Shiva Ayyadurai was 14 years old when he developed the technology we now know as email. But despite having received "official recognition" of his creation by the U.S. government, some still question whether he was the veritable founder.
Ayyadurai's former colleague Robert Field explained the discrepancy and defended Ayyadurai in a blog on The Huffington Post. According to Field, "multi-billion dollar defense company" Raytheon BBN Technologies generated "their entire brand ... based on claims of having 'invented email,'" then unleashed a PR campaign to "discredit email's origins" as well as Shiva's claim to having invented it.
Ayyadurai explained in a HuffPost Live interview on Thursday that he thinks these allegations stem from people who are both economically and racially prejudiced....
Via
Jeff Domansky