Scoop.it!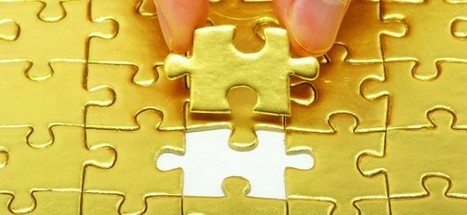 Integrated marketing communications (or IMC) incorporates various advertising tools and media channels used within a marketing campaign to maximize success.
Mele Tauveli's insight:
According to the author of the above article Integrated Marketing Communications (IMC) incorporates all the advertising tools used within a marketing campaign to make sure they're working together to maximize success. The above article also states that IMC is extremely customer-centric and I totally agree with this. To me IMC is a major factor in the marketing industry as everything evolved around marketing itself is consumers and to be able to reach consumers in a positive way will have a positive impact for the company. As we discussed in our IMC class earlier on in the year, there are a variety of definitions for IMC out there not just the one and I think that this article helps people/students like me understand IMC a bit more clearer and also understand and know the benefits of IMC for institutions. Before organisations experience how IMC helps them in they need to understand the following three fundamental truths that they fail to comprehend, which are: Markets are fragmented, media constantly change and customers are savvier than ever before. The last point is totally true, as years go by customers become more sophisticated about marketing. They also have a better understanding about what they want and what they need more than the older generation. Lastly, after understanding the above fundamentals and more, IMC can provide institutions with a competitive advantage by offering a much more healthy interaction with their current and potential customers. Overall, I enjoyed reading this article as I became more knowledgeable on what IMC is and understand the reason of its relevance to marketing more.