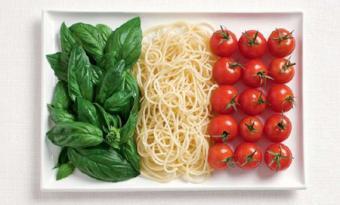 On the 25th of October 1995, delegates from nations around the world gathered in Rome to establish the annual World Pasta Day. The aim of the day is to recognize the staple food that is consumed on five continents.
Yesterday, a delegation led by Paolo Barilla met with Italian president Giorgio Napolitano to honour the food that is beloved by citizens across the country. The 13 tons of pasta consumed by Italians in 2010 are a testament to this country-wide dedication to traditional food.
Today in Rome, 300 delegates will gather to discuss a new global challenge for the ancient food at a conference titled: "New markets and new consumers for food that is conquering the tables of the world". Attendees will include market analysts, pasta producers and culinary opinion leaders from across the globe.
World Pasta Day is meant to drawn attention to a dish that is served up around the world with a 5 point argument. Celebrate with your favourite dish of pasta today, because:
-it's good
-it's healthy and fits every lifestyle
-it's accessible
-it's practical
-it's sustainable.
Via
Good Things From Italy