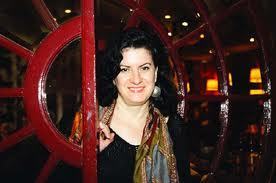 On Tuesday, November 5, at 4:30 PM (in Herter 601), Spanish poet and scholar Aurora Luque will give the talk "María Rosa de Gálvez, dramaturga ilustrada". Luque is one of the foremost contemporary poets of the Spanish literary scene, and has published important collections of poetry as well as translations and critical essays on Spanish, Greek, and French literature. After her presentation on 18th c. dramatist María Rosa de Gálvez, Aurora Luque will talk informally about her own poetry.
The event is sponsored by the Program of Spanish and Portuguese at UMass Amherst, the Dept. of Languages, Literatures and Cultures at Umass Amherst and by the Program of Modern European Studies at UMass Amherst.
The talk is in Spanish.