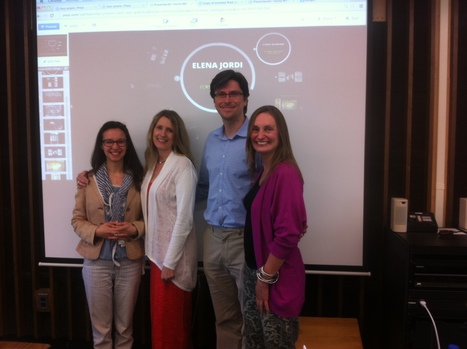 Irene Melé-Ballesteros's thesis studies the impact of the work of Elena Jordi, which occupied part of the first Spanish avant-garde period (1890-1920) and the relationship between the myth of Thaïs and her homonymous film released in 1918. Irene tracks the trajectory of Jordi's career from its beginnings to culmination, when she directed Thaïs while leading an innovative vaudeville theatre company and intends to erect a theatre that bores her name.
The first chapter discusses the activity of Jordi as a Catalan actress, and woman entrepreneur in the renewal of the vaudeville genre in Barcelona. Therefore, it analyzes the effect of the introduction of new vaudevilles – mostly French – on the reception of her work by Catalan critics. And also discuss it through the theorization of Herni Gidel´s on the vaudeville genre.
The second chapter reviews the cinematographic work of Jordi and situates it within the context of Catalan cinema´s early development, and as Spain´s first woman film director. After reflecting about the possible cultural influences that informed Jordi's Thaïs, Irene Melé-Ballesteros explores the literary origins of the Legend of the Saint, from an hagiographic work of Greek origins to the avant-garde myth. In addition, she reviews most relevant literary, operatic, and cinematic productions that incorporated this myth during the early avant-garde period.
Irene's conclusion highlights the original and similar features of Elena Jordi and the figure of Thaïs in their respective fields and different manifestations. Simultaneously placing Jordi's Thaïs in dialogue with the myth´s revival and its impact on the avant-garde feminist milieu. This demonstrates the formative influence of both Jordi as a pioneering artist and the enduring cultural influence of the myth of Thais on the twentieth-century cultural production.
[In the photo, from left to right:
Irene Melé-Ballesteros and her committee: Helen Freear-Papio, Albert Lloret and Barbara Zecchi (chair)]