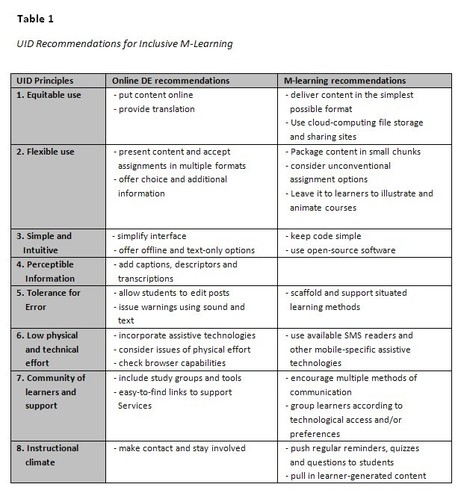 This chart outlines the UID Principles and the online distance education and m-learning recommendations for inclusive m-learning.
"UID principles have been developed to build flexibility of use into both the instructional design and operating systems of educational materials so that they will be appropriate to the widest range of students (Connell et al., 1997; Scott, McGuire, & Shaw, 2003; Burgstahler, 2007). Elias (2010) extracted eight UID principles that are particularly useful in distance education (DE):
> equitable use;
> flexible use;
> simple and intuitive;
> perceptible information;
> tolerance for error;
> low physical and technical effort;
> community of learners and support;and
> instructional climate."