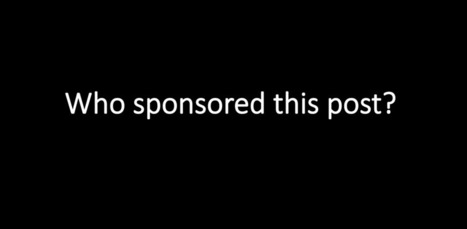 Therein lies the problem: native advertising is more effective because it masquerades as actual content. But it's illegal to pass advertising messages off as editorial content. The Advertising Standards Authority in the United Kingdom, for instance, banned a native YouTube ad sponsored by Oreo that featured two well known video bloggers because the agency felt it was not clearly identified as marketing communication.
Stateside, the Federal Trade Commission ("FTC") has long waged war on false advertising—marketing or advertising communications that tend to mislead consumers. Recently, the FTC issued an "enforcement policy statement on deceptively formatted advertisements" giving advertisers and publishers alike a heads up: deceptive native ads will not be tolerated.
So how can your brand capitalize on native advertising without breaking the law? The FTC offers some insight in their guide, "Native Advertising: A Guide for Businesses."...
Via
Jeff Domansky