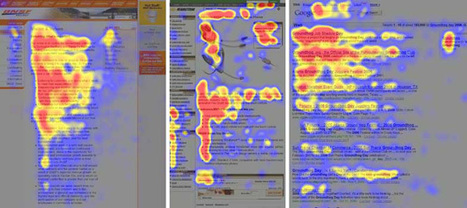 "How humans read web pages
"We, as humans, read web pages quite differently to how we would read a book. Broadly speaking, we scan down the left hand side of a web page, reading headings and only some of the words in the paragraphs below them. How much depends on the level of interest the headline and the first few words invoked.
"Thus, the way I wrote that last paragraph was not ideal from a heuristics point of view, since I essentially repeated the heading in my first line. However that was ideal from an SEO perspective. I train people to write like that.
"Humans like short and snappy text, preferably backed up with pictures. Google likes text, text and more text. This is why content writing is such an artform."
Older post from 2011, but content worth repeating.
Via
Peg Corwin