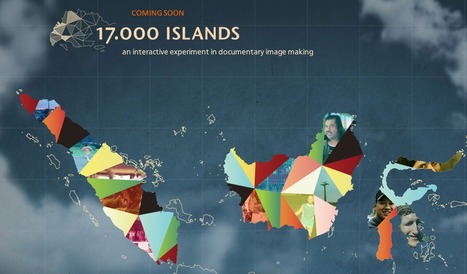 The Taman Mini Indonesia Indah or "Beautiful Indonesia Miniature Park" is a theme park built in 1972 to represent the 17.000 Islands that make up the archipelago of Indonesia. It is a manicured synopsis of Indonesian culture and geography – offering national and international tourists an opportunity to experience the richness of Indonesian culture in a one-stop-shop recreational site.
Fascinated by this concept of idealized representation of culture, the filmmakers Edwin (Indonesia) and Thomas Østbye (Norway) embarked on a documentary project that set out to capture some life within this controlled setting. Their documentary project explores the act of creating an image of a nation, of looking at the relationship between models of reality and reality itself. In 17.000 Islands Interactive, the filmmakers will invite you to participate in the process of image making.
When 17.000 Islands Interactive launches in early 2013, it will be your turn to reinterpret the filmmakers' impressions. The web platform becomes in many ways a metaphor for the Park – a beautiful controlled environment that gives you the illusion of authenticity. Here, you will be invited to explore and manipulate the documentary footage in a cutting edge, experimental, virtual world, weaving-in your own interpretations and context.
To keep up with their progress follow the blog here: http://17000islandsinteractive.com/preview/index.php/blog/
Via
i-Docs