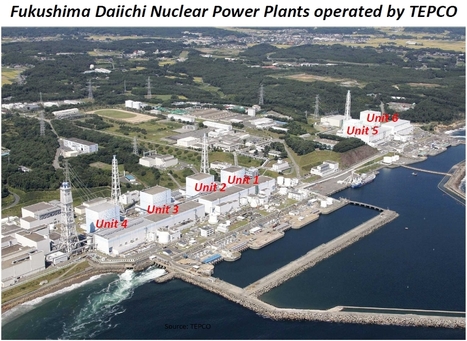 Rapport sur l'accident de la centrale nucléaire de Fukushima Daiichi de 80 pages par :
Naoto Sekimura, Prof. Dr., Vice Dean, School of Engineering, The University of Tokyo
Associate Member of Science Council of Japan
Séisme et tsunami du 11 mars 2011
2. Fukushima Daiichi et autres centrales nucléaires
3. Accident à Fukushima Daiichi unités
• Unité 1: Situation de base, AM du code de simulation
• Unité 2: Dommages PCV, l'eau contaminée
• Unité 3: explosion H2
• Unité 4: du combustible usé Pool, une explosion H2?
4. Rejets de matières radioactives et l'INES
5. Résumé et avenir
A télécharger ici [Pdf de 18 Mo] :
http://bit.ly/j0LAse