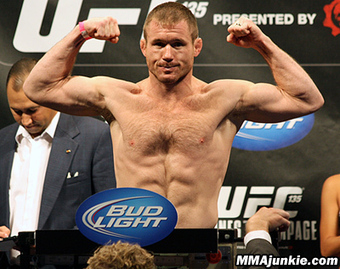 NOTTINGHAM, England – UFC President Dana White reiterated today that he would like to see Matt Hughes retire, but the Hall of Famer will always have a place with the promotion....
Hughes (45-9 MMA, 18-7 UFC) recently opened another can of worms when he posted photos from a hunting trip to Africa, which prompted another round of criticism from UFC on FUEL TV 5 co-headliner Dan Hardy. White said he isn't stepping in the middle of the spat....
"I don't really understand how you fly out to Africa, look out on the savannah, look at those animals and go 'You know, I want to kill that,'" Hardy told Fighters Only. "I can't make sense of that in my head. For someone who's a self-proclaimed good-guy Christian, it just doesn't calculate. He's getting his morals mixed up somewhere. He really needs to have a look at himself and question what he's doing."...