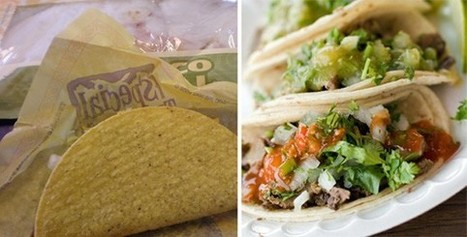 The skirmishes emphasize the extraordinary value of one abstract concept for an industry desperate to capitalize on health and sourcing trends without actually having to invest in high-quality ingredients. Fresh doesn't have to be low-calorie or even especially nutritious—a burrito with ingredients prepared on-site at Chipotle may pack three times the calories of a burger. Nor does fresh require pathologically locavorian supply-chain standards: As Arby's has revealed, a sandwich from Subway might contain cold-cuts processed, packaged, and shipped from a centralized facility in Iowa. Better yet for retailers like Taco Bell, Domino's, and Arby's, the mere implications of freshness can be sold at a premium to new customers who otherwise might have avoided those chains' wares altogether. The only unabashedly pure thing about the concept of fresh is its subjectivity.
"I think it's meaningless, almost, now," says Mark Crumpacker, the chief marketing officer with Chipotle. "You could claim that something very heavily processed was fresh, I guess. I don't think there are any rules around 'fresh.' You can just say it with impunity. And I think lots of people do."
So maybe "Is it fresh?" isn't the question we should be asking ourselves as we lose the tortilla, slice up freshness, and muddle through the trenches of fast-food trends. Instead, amid the varying strategies, we have a much more basic and far more crucial determination to make: What does fresh even mean?