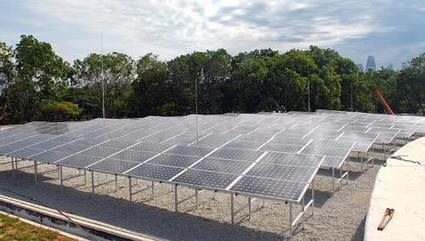 NOTHER 80 public housing blocks in eco-town Punggol will be fitted with solar panels to harness energy from the sun, said the Housing Board on Thursday.
This will be done by private company Sunseap, which outbidded 12 other contractors in an open tender. HDB will offset a portion of the start-up costs - up to 30 per cent - and in turn, the town council will get a discount of up to five per cent off the retail electricity tariff rate.
The company takes care of the subsequent operational and maintenance costs.
In 2011, HDB also awarded Sunseap to power 45 blocks in Punggol at a cost of $11 million.