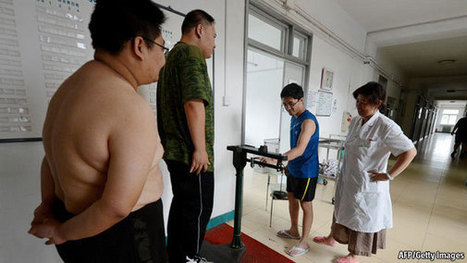 "THIRD WORLD" is not a term much used today. Most developing countries, as they were once euphemistically known, really are now developing—and doing so fast. So it is not surprising their disease patterns are changing, too, just as happened in the rich world. Deaths from infectious disease are down. Rates of non-transmissible illness—often chronic and frequently the result of obesity (see special report) are rising. The panjandrums of global health are struggling to keep up.

A series of reports in this week's Lancet, co-ordinated by Christopher Murray of the University of Washington, eloquently describes what is happening. Dr Murray and his colleagues looked at 291 sorts of disease and injury in almost every country in the world. They used death certificates, interviews, surveys, censuses, and records from hospitals and police stations to calculate life expectancy since 1970 and count the number of deaths by disease from 1990 to 2010. Most crucially, for 1990, 2005 and 2010 they tallied disability-adjusted life years, or DALYs (a measure of the years lost to ill-health, disability or early death).

The result should help the world's medical authorities direct their fire more effectively. For a decade, they have poured money into dealing with infections. Indeed, they have created new institutions, such as the inelegantly named Global Fund to Fight AIDS, Tuberculosis and Malaria, specifically dedicated to that task. This has worked well, and it certainly does not make sense to let up now. Nonetheless, the time may have come for a review of the world's approach to public health, for vaccination, antibiotics, insecticides and the like are useless against heart disease, diabetes and cancer. New ways of thinking about the problem are needed—both because chronic diseases require continuous treatment, and because many of the answers to the question "how can people in the 21st century have healthier lives?" are not strictly medical at all.