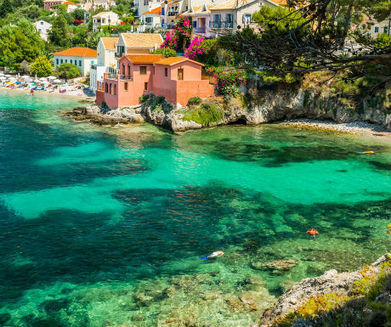 At the delicate age of 13, I visited the Greek islands for the first time in my life. I have never recovered from the experience, nor do I want to! The breathtaking natural beauty, that typical blend of bright white and azure blue that embellishes so many of the buildings, the curious, friendly Greek people, that are so proud of their culture and heritage – and the enchanting aroma of the pine trees.



My early Greek island memories include the first wine tasting tour of my life, our hilarious efforts to keep up with the professional Greek dancers, and those cheeky, handsome Greek waiters, who always seemed to be so sure that my Mother and I were sisters, and certainly that we couldn't be Mother and daughter!

I have spent decades of my life adding to my Greek Island memories, and I still have many islands yet to visit. The Greek islands are life-giving and life-affirming at the same time. Here are some of my favourites – it's not a definitive list, and it's arranged alphabetically. I'll be delighted to see your comments and your own personal favourites, if you feel so inclined.