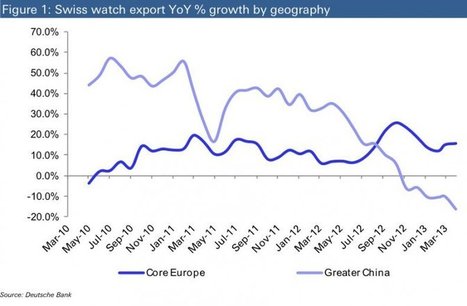 Luxury brands in China are grappling with a worrisome trifecta:
1. Policymakers cracked down on 'gift giving' at the start of the year, as citizens got increasingly frustrated with official corruption.
2. The impact of the economic slowdown on consumption.
3. Chinese are traveling more, and making their luxury purchases abroad, benefiting from weaker currencies and lower taxes.